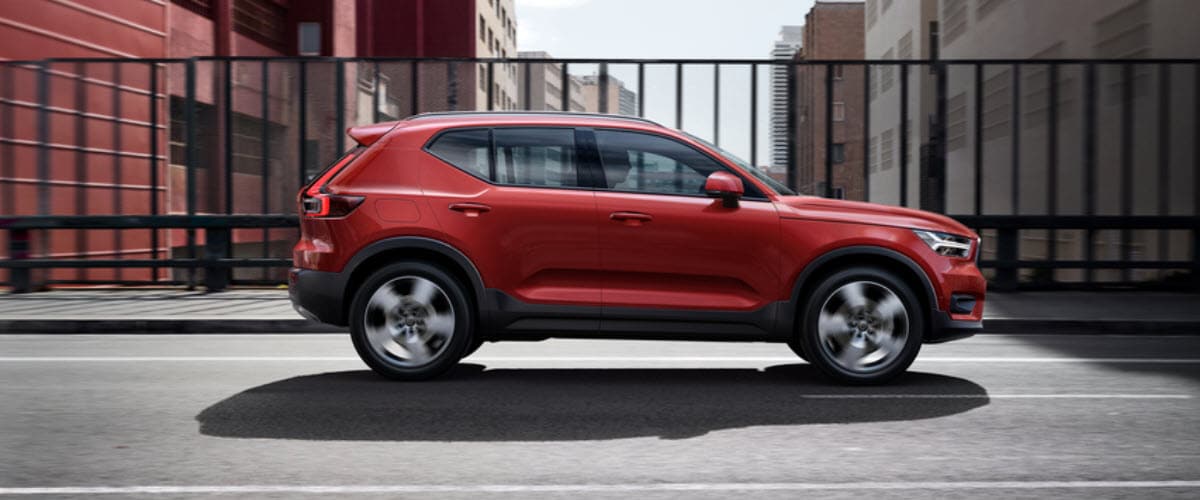 The New 2021 Volvo XC40 Outshines The Competition In Erie, PA
The 2021 Volvo XC40 is one of the best subcompact luxury SUVs on the market. It has a long list of attractive features, top-quality interior elements, strong performance capability, lots of room, and an appealing price. Erie County drivers can benefit from all the upside of the crossover vehicle with luxury-class characteristics. Volvo has produced a strong line of luxury SUVs, like the Volvo XC60 and Volvo XC90, and the XC40 is the smallest option of them, so it's perfect if you don't need a full three-row SUV but a car isn't large enough.

Designed For Life In Erie, PA
The XC40 has a clean and graceful design. The interior uses lots of high-end materials for comfort as well as style, and the exterior has a sleek, sporty look that accentuates its performance. The intelligent seating design means that you have a lot of legroom and comfort, which can be hard to find on two-row SUVs that often have a cramped rear.
Exhilarating Performance Across Erie County
The XC40 is available to North East, PA drivers with choice of two turbocharged engines. The base engine gets 187 horsepower, and there is an upgraded engine that is rated for 248 horsepower. Both have great power, and the handling is excellent as well, so the XC40 feels like an agile and quick vehicle. Although the upgrade in horsepower is large, you don't need to get the upgrade engine to feel the kick when you accelerate. The XC40 gets an EPA-estimated 32 MPG in highway conditions and 23 MPG for city roads in Edinboro, PA.
There's also the Recharge model that is fully electric and doesn't use any gas at all. This one is destined to be a hit in the Jamestown, NY area!
Stay Connected In Erie, PA
The XC40 comes with a lot of tech. That includes a full suite of active safety features, smartphone connectivity, USB ports, a premium sound system, a large and responsive touchscreen-- if you have seen feature lists on other luxury vehicles, you will recognize just about all of this. Normally most of these features are restricted to upper trims or options packages, but with the XC40 you get them standard. The remaining upscale features like adaptive cruise control are easy to access in packages that are available in the base trim of the XC40, so you can really get all you want for life around Mina, PA.
Available Trim Levels In Erie, PA
There are three trims that Meadville, PA shoppers can choose from on the XC40. The base trim is the Momentum. The Momentum is going to be the best choice for most buyers. It has lots of features plus luxury elements like leather upholstery, automatic climate control, and a digital instrument display. There are also some packages Findley Lake, PA shoppers can add on if you want more advanced tech, more comfort, a sunroof, a better sound system, and a few other key upgrades.
The second trim is the R-Design. The R-Design combines some of the options in the Momentum into its feature list, like the power seating and the sunroof. It also has a redesigned interior to make it look sportier, plus a new performance suspension tuning. Lastly, the Inscription trim is the same as the R-Design when it comes to features, but has another redesign to give it a more luxurious look as compared to the R-Design's sporty look.
Schedule A Test Drive In Erie County
If you are interested in a luxury SUV that can do it all, then look at the XC40. Whether it's performance, interior quality, the luxury feel, or anything else, the XC40 is a strong choice. Schedule a test drive today so that you can learn more about what it's like inside the XC40 and you can decide whether it is a good fit.