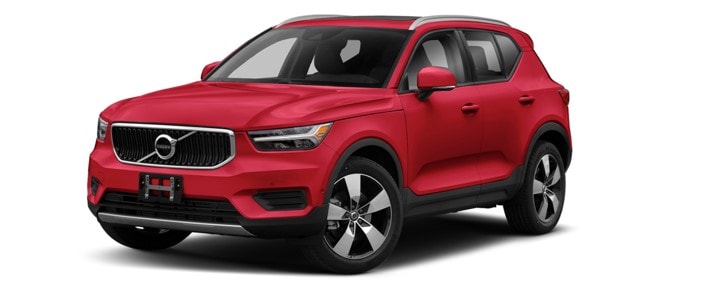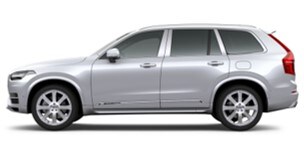 Which Volvo SUV is Right for You?
When you want to buy a new SUV near Findley Lake, you'll notice that most automakers now have extensive SUV lineups covering a wide range of the class's subcategories. This range is also true for luxury brands, which the new Volvo SUV lineup highlights. Our Erie Volvo dealership has three new luxury SUVs for sale (Volvo XC40, Volvo XC60, Volvo XC90), and they each provide classic Volvo style while differing in some key areas to car shoppers.
But, we're here to help car shoppers looking for a new luxury SUV near Mina as we've compared these new Volvo SUVs and highlighted their differences below! We have a table that you can look at for quick comparisons of items such as passenger capacity, horsepower, and max cargo space, as well as a breakdown of the new Volvo luxury SUVs in our inventory. Check it out and call or visit with further questions you may have!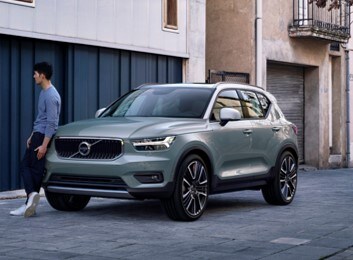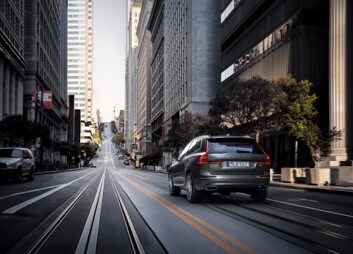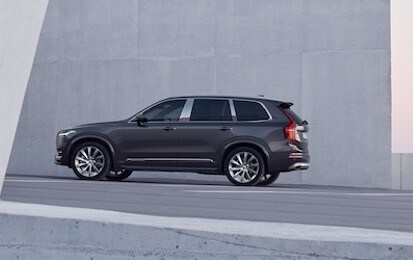 Volvo XC40 for Sale Near North East, PA
The Volvo XC40 is the newest addition to the luxury automakers SUV lineup. It fills the luxury compact SUV role exceptionally. Engineered for adventure while still having excellent fuel efficiency. The new Volvo XC40 models for sale near Jamestown have the latest multimedia technologies that allow your smartphone to connect to Apple CarPlay and Android Auto. The 2021 Volvo XC40 also comes filled to the brim with brilliant technologies sure to make driving easier on all five passengers.
Volvo XC60 in Erie
If the Volvo XC40 doesn't have quite enough space or power for you, the new Volvo XC60 is sure to fit your needs. It is still a two-row luxury SUV near Meadville, but the new Volvo XC60 has lots of legroom in each of its rows with impressive cargo space and powerful engines. There is also plenty of room for personal touches; with the Volvo Cars app that gives you control from your phone or smartwatch, adjust the temperature with the touch of your fingers. The new Volvo XC60 has features like an air suspension, heated seats in both rows, and a hands-free open liftgate that show how it pampers passengers to luxury rides


Volvo XC90 for Sale Near Edinboro, PA
Still looking for more features and upgrades? The 2020 Volvo XC90 is a three-row, seven-seater that is sure to capture your attention. Your new Volvo XC90 has splashes of personality throughout; with luxury design and 316-horsepower combined with an impressive fuel economy, make a statement in the city or the countryside. It's another luxury SUV with plug-in hybrid powertrain options and is capable in all types of weather, which lets parents feel more at ease. And, with features like massaging seats, your ride becomes even more luxurious than ever before.
The Volvo SUV Lineup at a Glance
| | | | |
| --- | --- | --- | --- |
|   | Volvo XC40 SUV | Volvo XC60 SUV | Volvo XC90 SUV |
| Max Seating | Five | Five | Seven |
| Max Cargo Room | 47.2 cubic-feet | 63.3 cubic-feet | 85.7 cubic-feet |
| Max Horsepower | 248 | 316 | 316 |
| Max Towing | 3,500 pounds | 3,500 pounds | 5,000 pounds |
Experience These New Luxury SUVs in Erie for Yourself!
So, these new Volvo SUVs share lots of characteristics you expect from Volvo, such as safety and ingenious designs, as well as those you expect from luxury SUVs, like captivating power and stunning looks, while differing in other aspects. This range provides car shoppers looking for a new luxury SUV around Erie County with options we think will fit most drivers, and if you want to see these new Volvo SUVs for yourself, come on down to Volvo Cars Erie to try them out in person!
Why Drive the Volvo Electric or Hybrid Vehicles in Erie County
The benefits of driving hybrid or electric have a wide range. With better fuel economy than most other vehicles on the road, you will be doing the planet a favor by driving one of our 2021 Volvo Hybrid or Electric vehicles. You also do you and your fellow passengers a favor with the air purifying system and their luxury-laden interiors. Consider a hybrid or electric Volvo vehicle and get financed in Erie today!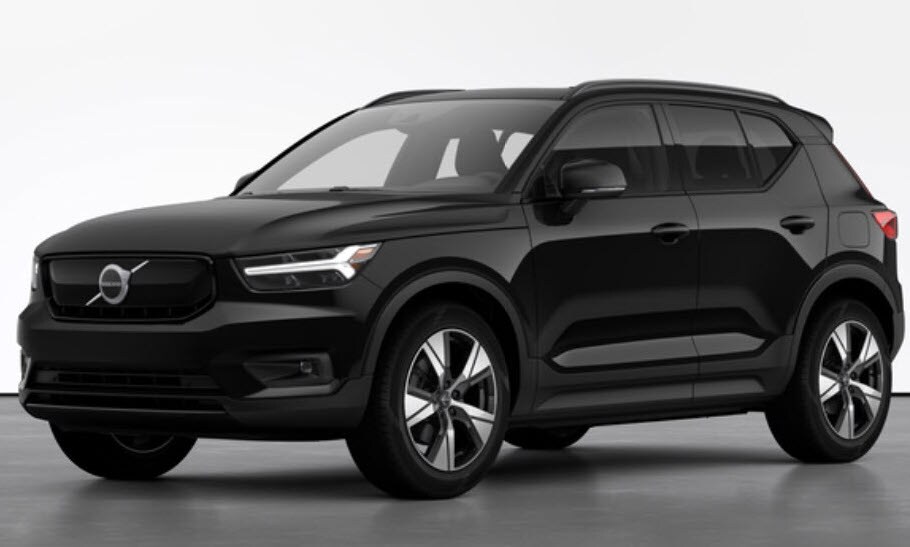 2021 Volvo XC40 Recharge Pure Electric Hybrid Available Near Erie County
Elegant design meets pure power in Volvo's first-ever electric SUV. With 402-horsepower and a travel range of 200 plus miles when fully charged, get where you are going faster. Stay out to play longer with the built-in route planner that lets you map your stops for charging long before the battery gets low on your summer road trips. Sacrifice nothing in your new 2021 Volvo XC40 Recharge Pure Electric Hybrid.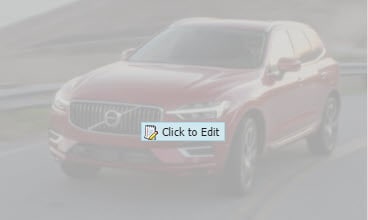 The 2021 XC60 Hybrid is now Available near Fairview
We would be remiss if we didn't first mention the great fuel economy that comes partnered with its electric motor. The 2021 XC60 Hybrid also offers an air-quality system that purifies the air, making even more luxury driving conditions. We don't challenge anyone to put the safety features to the test, but the safety of this hybrid gives you a sense of ultimate peace of mind with its blind spot information system sensing possible collisions before they happen.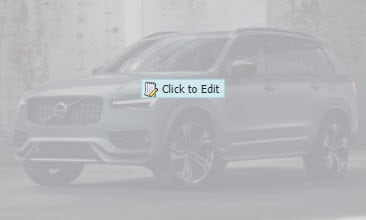 The 2021 XC90 Recharge Hybrid Styling the Streets of Findley Lake
The design of the 2021 XC90 is pure allure and brilliance, combining power and electricity perfectly for a smooth family ride. The Pilot Assist system keeps you and your precious cargo safe in high-traffic areas and keeps you at a safe distance from other cars while still utilizing cruise control. With seven cool colors to choose from, make the decision as a family and truly arrive at every destination.

Hours
Monday

09:00 AM - 08:00 PM

Tuesday

09:00 AM - 08:00 PM

Wednesday

09:00 AM - 06:00 PM

Thursday

09:00 AM - 08:00 PM

Friday

09:00 AM - 06:00 PM

Saturday

09:00 AM - 03:00 PM

Sunday

Closed